One of the Loveable Member of The One Direction Band, who made this Band World Famous Yes, The Harry Styles. Harry had Lots of Popular Hairstyles with his pretty Long Hair and the short pomp with comb-over hair. Last Year he cut down his Ponytail and Make a New Hairstyle. That's called Big Piecey hairstyle and Sweep Back Medium Length Hairstyle. In this post, we add lots of Harry Styles Haircut with How to Style & Which Hair Products Use to Make Harry Styles Hairstyles. We also have the other members of One Direction Hairstyles like Zayn Malik Haircut.
THE HARRY STYLES HAIRCUT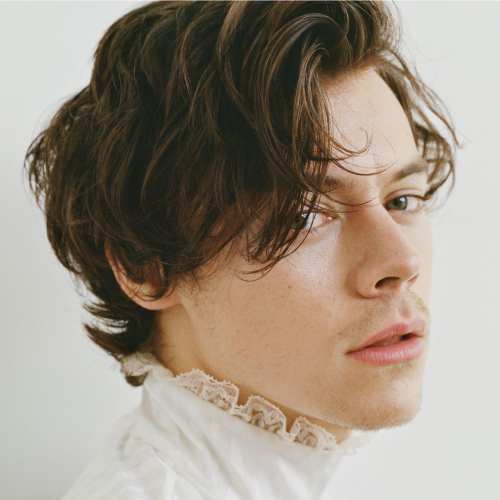 Style your hair like Harry Styles Hair, with these picture in down below. If you have long length hair so you are the right place, you can get awesome long hair ideas and pictures. Most of Mens Keep Long Hair why? Because of getting the Gentleman Look and with Cute Face. Check out this list of Long Hairstyles For Men with Harry Styles Edition. Don't forget to share these hairstyles with your friends & Family. If you want to make some Dreadlocks with your long hair so The Weeknd Haircut will help you.
#1. Sweep Back Messy Medium Hairstyle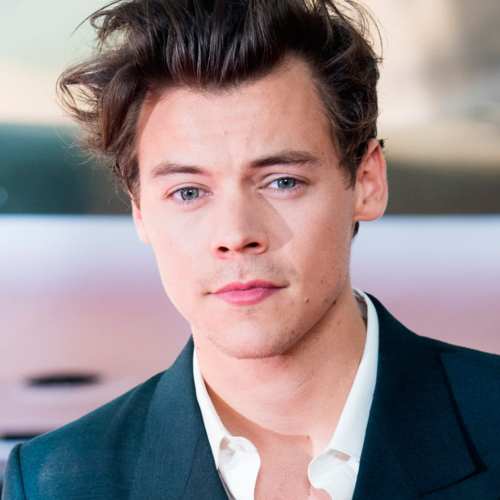 Harry Styles The 'LOVE' Boy of The World with this cute smile and pretty face. If you want to look like him, you don't need this typeface so make that hairstyle with Medium Length Hair and Sweep Back.
#2. Messy Emo Hairstyles For Guys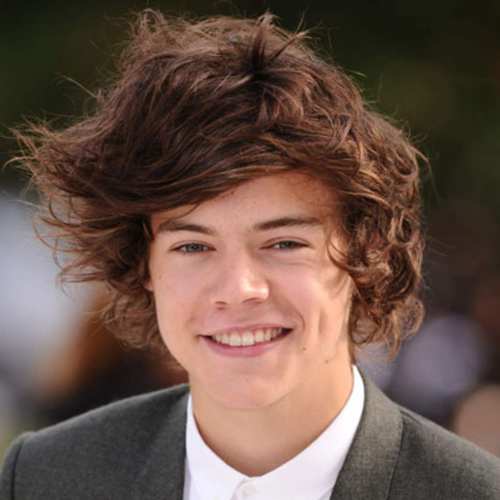 This hairstyle of Harry Styles looks like the Emo hairstyle because of the Shape of this hairstyle you can make that very easily with Hair Gel. Show this picture to any barber to make for you.
#3. Choppy Curly Harry Styles Haircut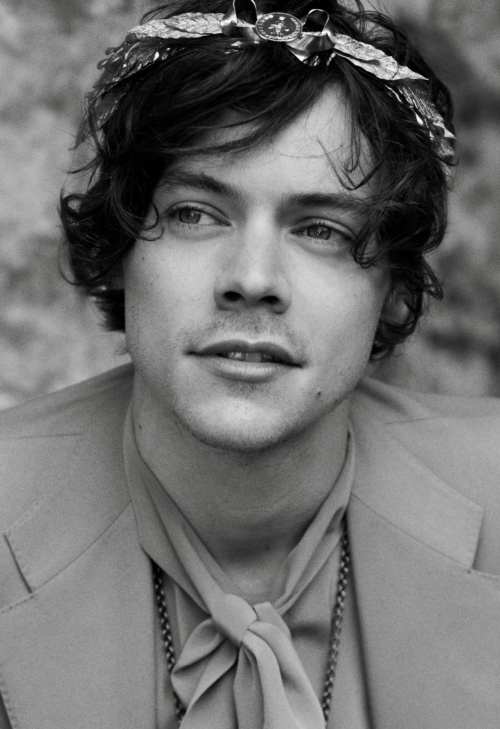 This is Choppy Hairstyle with Curly Medium length hair and a Simple Pretty Hairstyle look of Harry Styles. This picture is taken by Gucci For Gucci Promotion.
#4. Long Curly Bangs Hairstyle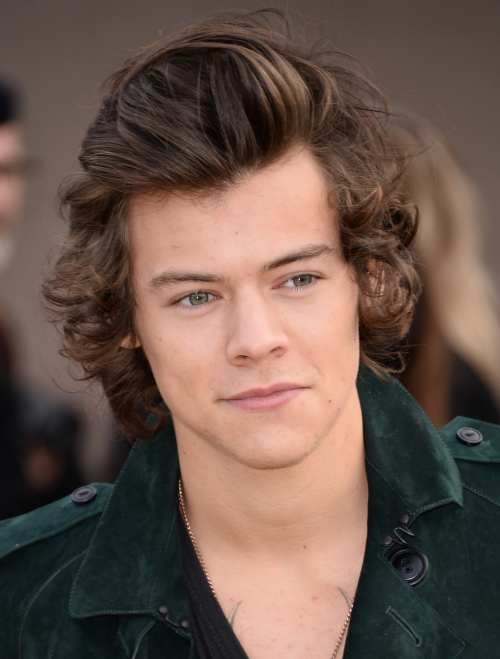 You have long hair by confused about how to style them so, don't worry this is the Easily hairstyles for Longhair.
#5. Shoulder-Length Long Mens Hairstyle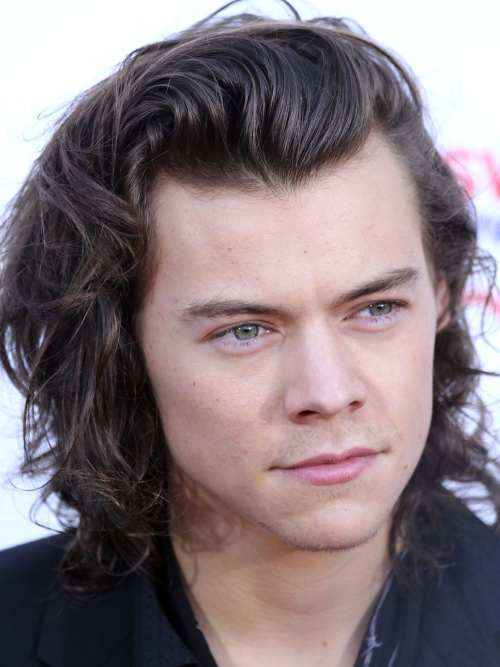 When your long hair touched your shoulder so, make this hairstyle with Comb Over High Textured Hair.
#6. Messy Textured Harry Styles Hairstyle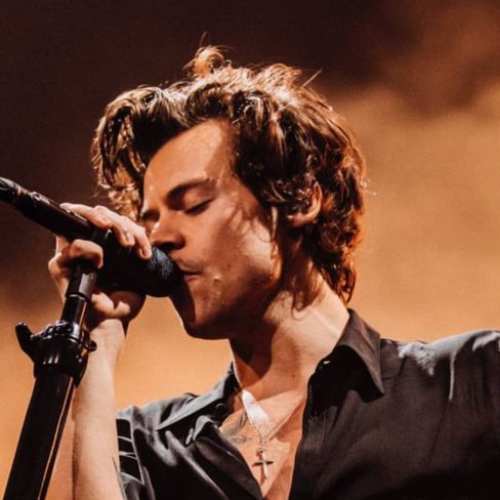 High Textured Hair but Messy because of doing performance, and get this cool look.
#7. Long Caesar Harry Styles Haircut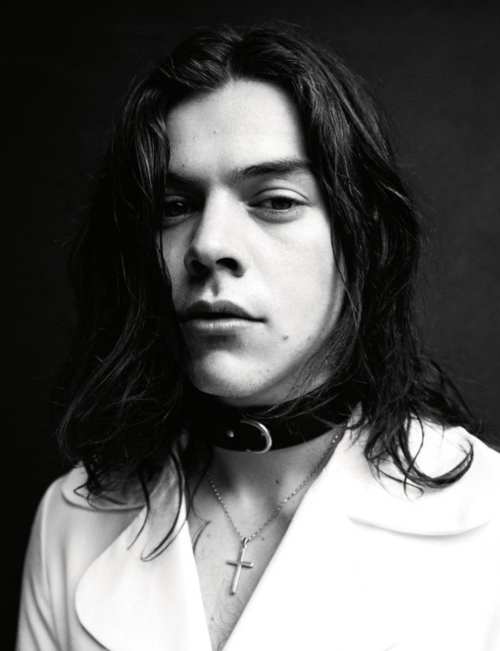 Lots of Magazine and Fashion Brand wants to make Harry Styles on the Magazine cover star. This picture is taken by Gucci for The Gucci Brand and This hairstyle of Harry make by himself.
#8. Harry Styles Short Haircut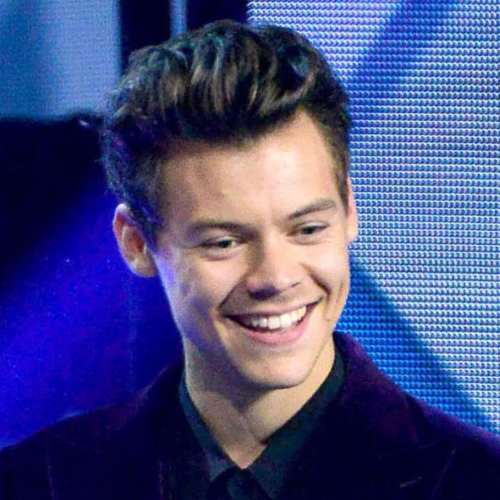 Finally, Harry Styles Cut Out his Ponytail and he had no longer long hair, now he's had this cool Short Hairstyle. Make Harry styles Short Haircut with your short hair like this one.
#9. Cute Hairstyles For Guys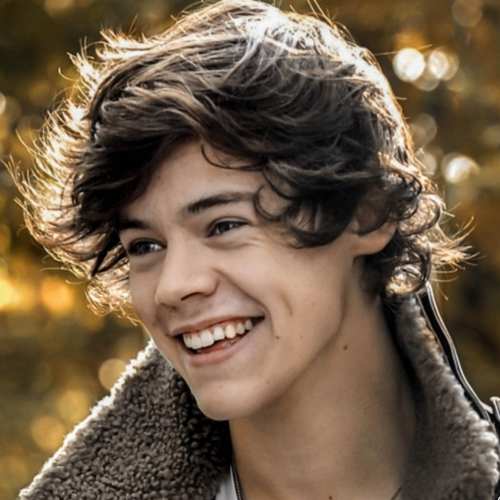 Soft Textured Messy bangs with Medium Length Wavy Hair, Make this hairstyle if you love that one.
#10. Caesar Hairstyle Cute Smile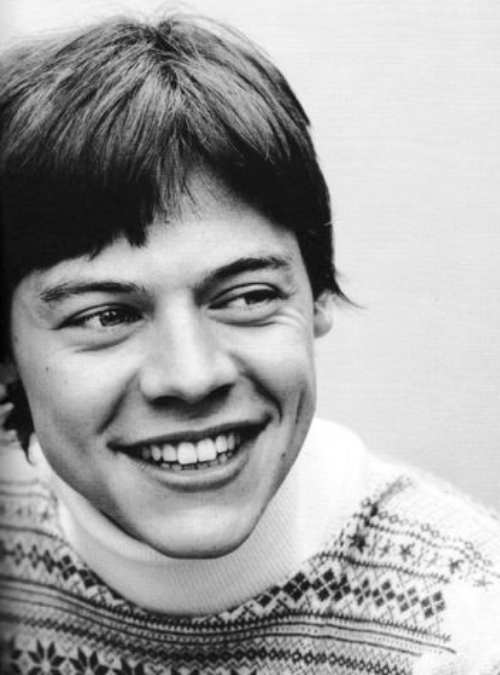 I don't why and when this picture was taken, and why Harry Style make this Caesar hairstyle.
#11. Classic Short Pompadour Hairstyle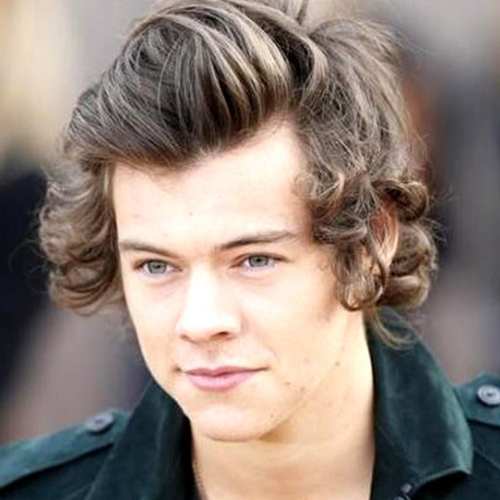 Make something Classic Hairstyle like this Harry Styles Hairstyle with Curly Hairstyle and A Pompadour Hairstyle.
#12. Medium Length Hairstyle for Guys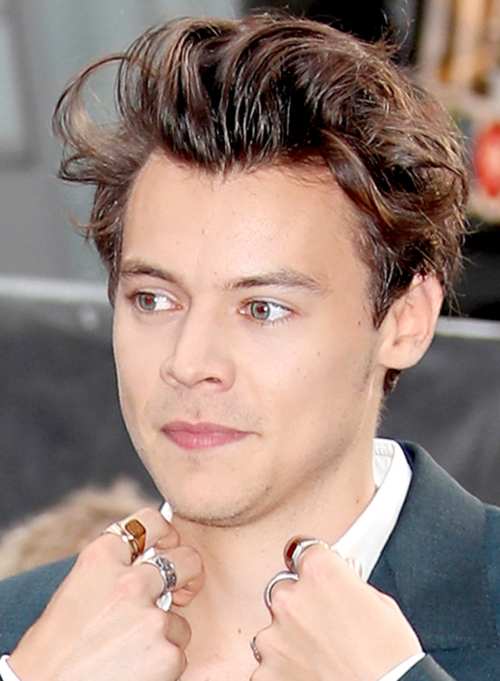 You are waiting to get long hair and it's just medium now, so make this hairstyle with your medium hair. Use Cold Wax and Make this Sweep Back Hairstyle just like that.
#13. Sweep Back Short Harry Styles Haircut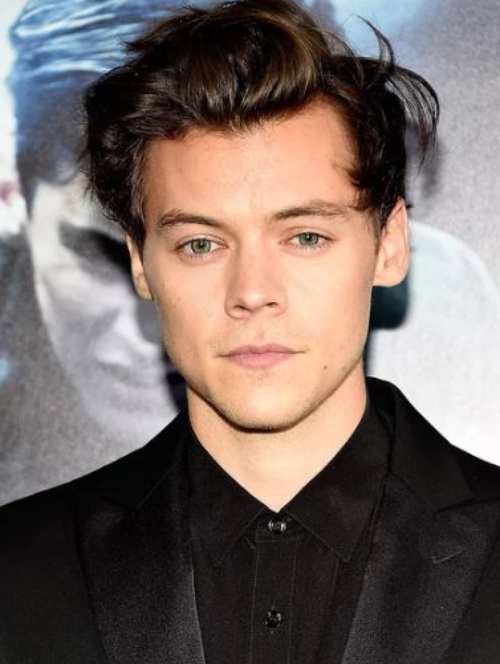 Clean your beard, make full face shaved and sweep you're all hair back and get this look. This hairstyle is perfect for a wedding occasion and other royal type functions.
#14. Medium Length Wet Hairstyle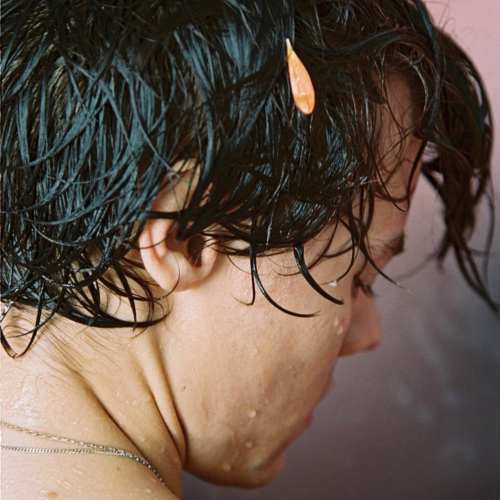 The New Photoshop of The Harry Styles Haircut with this wet medium length hair.
#15. Original Harry Styles Long Haircut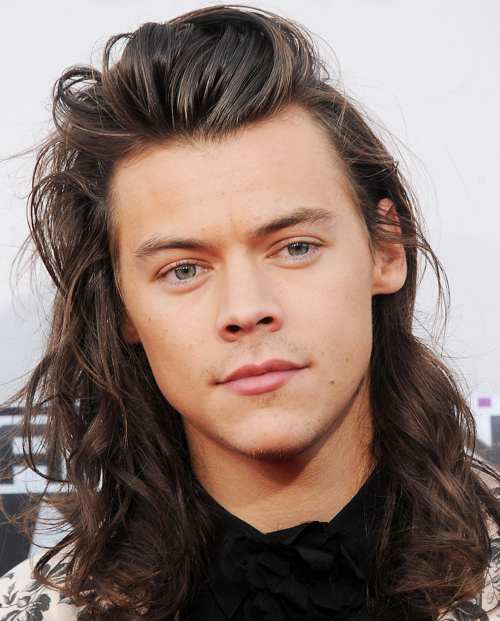 This one is my Favorite hairstyle of Harry Styles, because of the Long Length hair. the curls, the comb-over, The Sweep Back hair, and The Harry's Look. Make your hairstyles like Harry Styles Hair if you love him.