One of the Toppest English Singer, songwriter and Pop Star, who has Billions of Views on his Youtube. Let's talk about the main topic you come here, Latest Hairstyles with cool modern haircuts like celebrities have. This is a list of latest and popular hairstyles of Justin Bieber, who made lots of hairstyles to travel lots of countries. He changed his hairstyle every month and with every new album. As you know the Baby Song of Justin Bieber has become so famous and his style too. Lot's of people got crazy to make a style like him. Still, people want to make Justin Bieber hairstyle to having a new Famous Look, check out this premium list of Justin Bieber Haircut with latest styles. Like Long Blonde Hairstyle, High Textured Hairstyle, Short Buzz Cut, Undercut and more Popular Hairstyles. If you really want to make Something New so chooses one the Justin Bieber Hairstyle from this list and make.
JUSTIN BIEBER HAIRSTYLE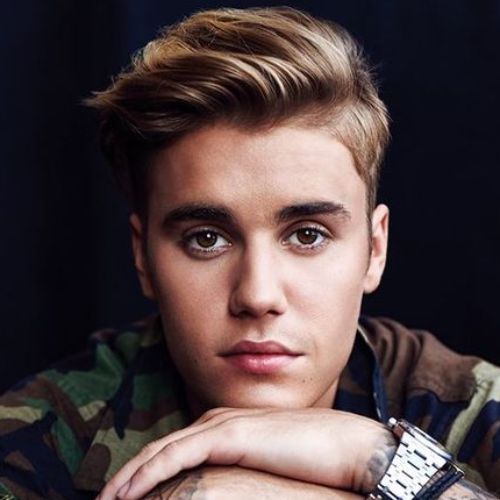 Justin Bieber, who made the Pop style songs best and more rock, who made new hairstyles for the guys who love him. He had worked with so many popular artists and actors when he starts to sing songs and until now, he's still famous and Popular in Music Industries. Try to make hairstyles like him and got yourself New and Modern.
#1. Justin Bieber Long Hairstyle

Justin changed his bowl cut to long hairstyles when he released his second album, then kept long hairstyle with new styles. This one is Blonde Long Length Layered and top highlighted with red color if you want this hairstyle. First, you need a good length hair, Best Hairstyle Produces, the help of this picture, and the Best hairdresser.
#2. Short Length Spiky Hairstyle with Fades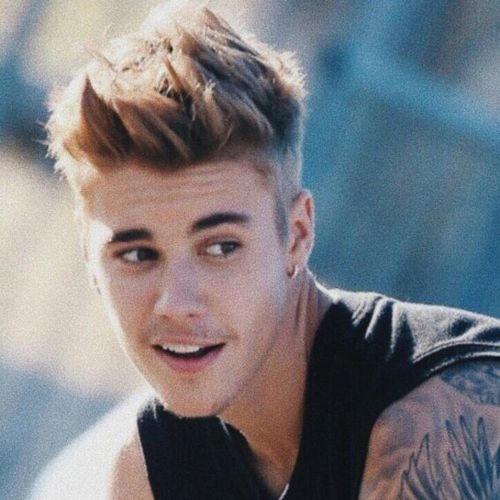 What is the mail role of the fade side part haircut of any men's hairstyle? So, Fade Haircut is a modern type haircut who can give your hairstyle a new modern touch. Like Check this Justin Bieber Haircut, this hairstyle is not hard to make it's just simple highlighted spiky hairstyle messily textured hairstyle. But the make point is the Fade, first, we have to choose a Fade design, which one is best with your hairstyle.
#3. Justin Bieber Hairstyle Bowl Cut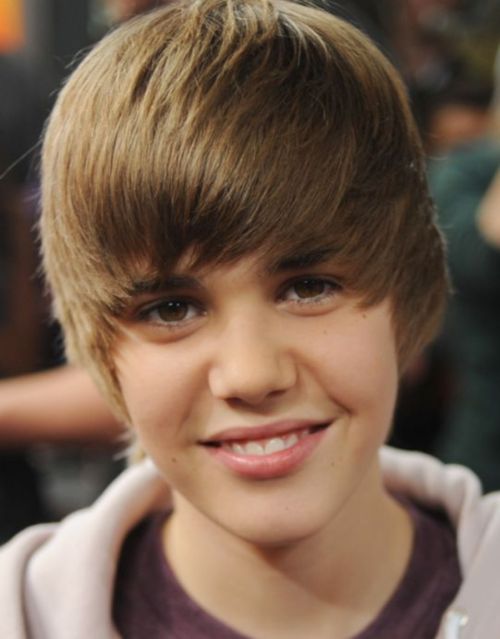 This hairstyle is the most popular hairstyle and so lucky for Justin Bieber. Why? When Justin become famous with his song 'Baby', he used to make this hairstyle and girls was crazy on him. How to make this Bowl Cut like Justin Bieber? Sometimes it makes naturally but if you wanna make so first you need new straight hair and leave them to grow down on your head.
#4. High Textured Short Comb Hairstyle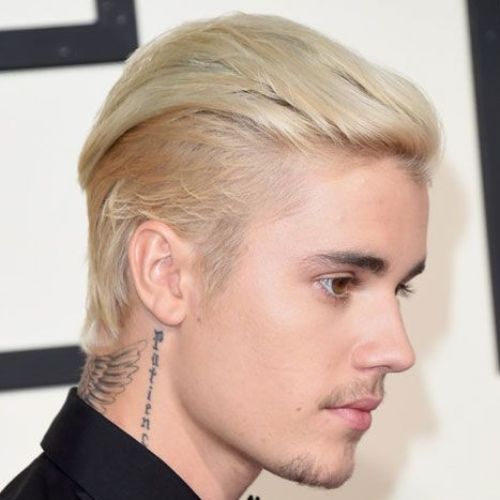 New Justin Bieber Hairstyle with Medium Length slicked back with high textured layered hairstyle. With Long Length Hairstyle you can make so many types of hairstyles like this one too. How to make this Justin Bieber Long hairstyle? So, this is not a big deal to make this type of a hairstyle but the big deal is Justin Bieber Hair Products.
#5. Justin Bieber Short Haircut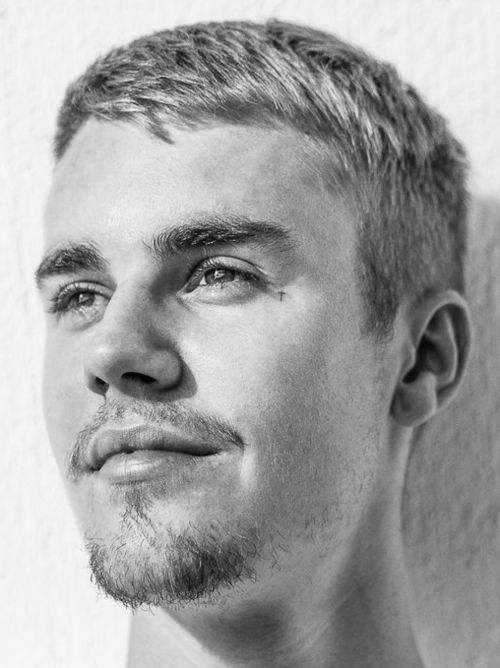 Short Hairstyle for men's is an only one hairstyle that is cool for every guy in this world. First, it's simple to make, comfortable, no need to maintain, stylish and cool like this Justin Bieber Hairstyle. Lot's of Celebrities made this Short buzz cut like Zayn Malik, Nick Jonas, and Others.
#6. Justin Bieber Pony Tail / Man Bun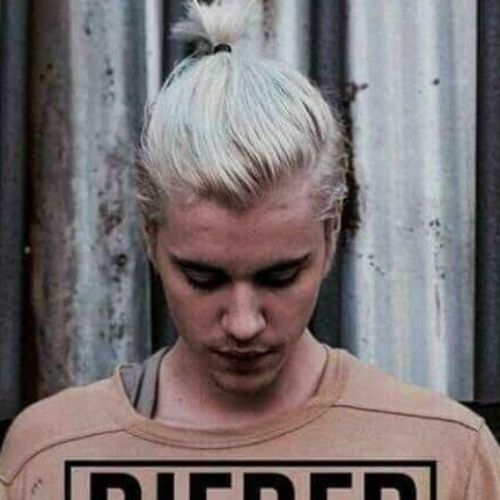 When you just grew long hair, and feel like it's not comfortable then you have to make a ponytail hairstyle or a man bun hairstyle like that. Justin Bieber has very pretty long hair, and still, he keeps long hair in 2019 too.
#7. Famous Justin Bieber Hairstyle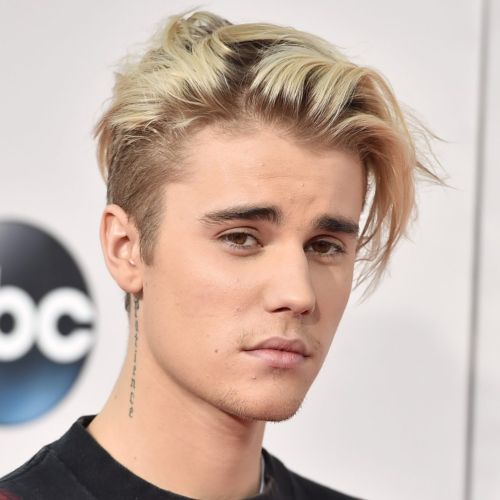 the official Justin Bieber Hairstyle for now with his new tattoo on his neck, lots of people tried to make hairstyle like his hairstyle. but it's not so simple like it seems, this blonde soft textured messy layered hairstyle with fades styles. You need a Premium treatment from Best Barbers and the best hair products.
#8. Justin Bieber Hairstyle 2019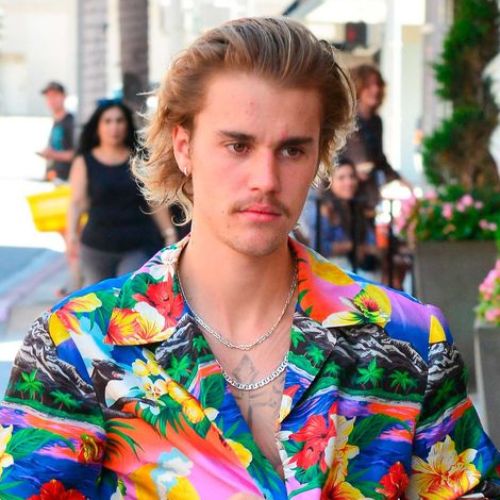 This Picture took recently after Justin Bieber Married, nowadays Justin Bieber has a Beautiful Long Blonde Hair, he keeps all slicked back. The Justin Bieber Mustache style is not so cool it's simple and suitable on Justin Bieber.
#9. Long Dreadlock Justin Bieber Haircut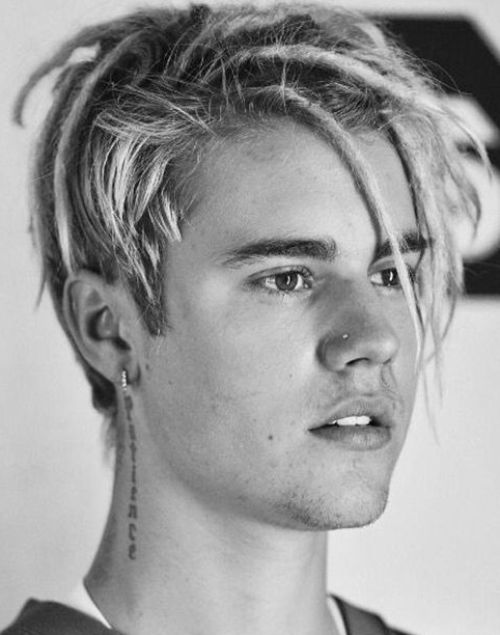 Most of Justin Bieber Hairstyle is Different and Awesome, why? Because of Justin Bieber Hairdressers, they know about his hair and which hairstyle would look cool on him. That's why he has so many hairstyles and every hairstyle looks cool and becomes popular for him.
#10. Justin Bieber Short Fade Haircut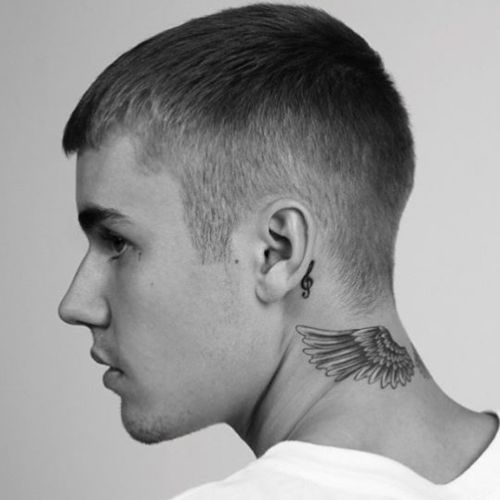 The Best style for every man and every hairstyle for men is Fade haircuts, to complete and make stylish you need fades. If you have short hair and it's looking like a hair bowl with short hair on your head so you should make a fade on side part and then see it'll be an awesome hairstyle. Like this Justin Bieber Short Hairstyle as you can see that the short length hair on top of his head and side part is pretty faded.
#11. Wave Textured Long Hairstyle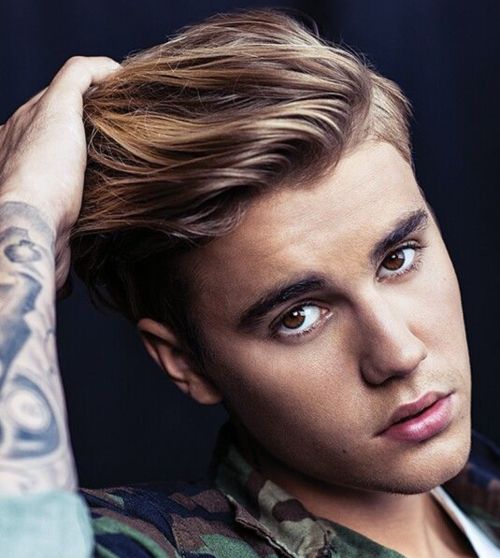 Make your hair soft with some latest men's hair product like Justin Bieber Use, with soft hair you can make a hairstyle like that. Soft Textured without Wax and wave hair layers like that and the main thing is fade with this type of hairstyle you can get a high fade haircut.
#12. Spiky Messy Haircut with Taper Fade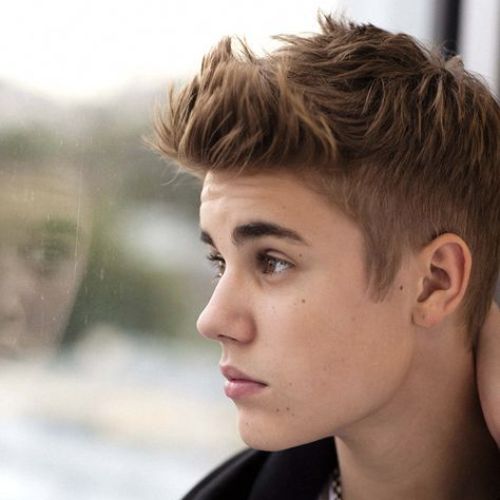 Taper Fade is the type of a fade haircut, it looks cool with short spiky hairstyle, buzz cut haircut, high textured short lengthed, and other latest hairstyle. To make a Modern Hairstyle with your short hair this Justin Bieber Short Hairstyle is best for you.
#13. Justin Style Modern Rockabilly Hairstyle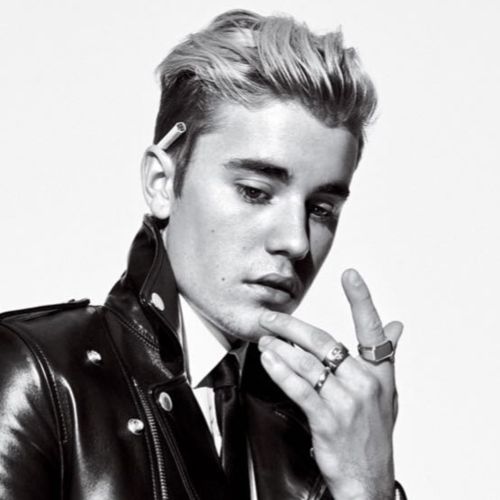 As you know that Rockabilly hairstyle was so popular on the old rockstars times but modern hairstyle kicked them. But wait Rockstars is Evergreen, that's why Justin Bieber Made that Rockstar Style with this Popular Rockabilly Hairstyle and gave it to a Textured and highlighted look.
#14. Justin Bieber Hairstyle Man Bun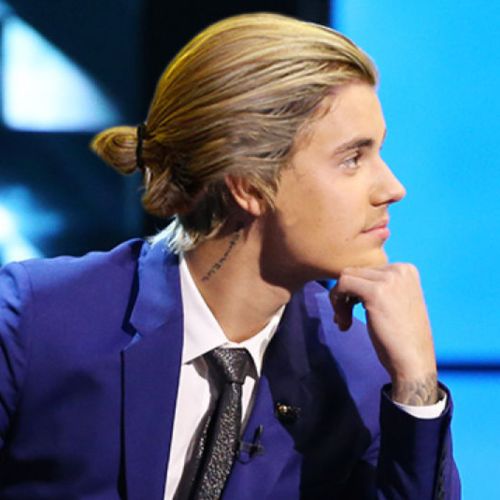 This is one of the Justin Bieber Hairstyle pictures that he has really so long hair with a man bun, it's recently Justin Bieber Pictures he is in a Show I think. So after marriage, Justin Bieber left his hair to grow long.
#15. Justin Bieber Boyfriend Hairstyle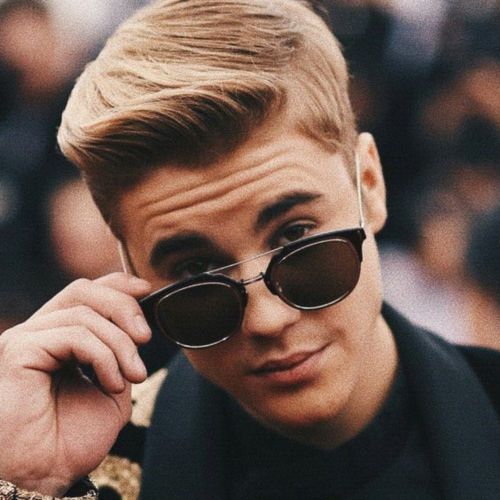 The Incredible and Latest hairstyle by Justin Bieber when he released his song "BOYFRIEND" Justin Made that hairstyle and it got popular. How to make this hairstyle? So nowadays anyone can make this because of the latest hair products is publicized and it's old now.
#16. This is How I Woke Up – Justin Bieber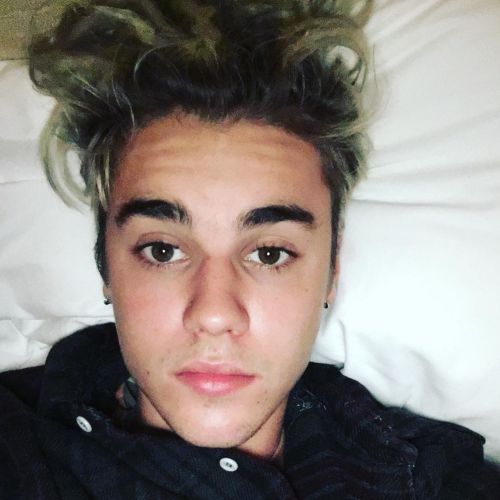 So, it's a pretty example that what happen with your hairstyle when u woke up, this is Justin Bieber with his long layer highlighted hairstyle messy one.
#17. Little Man Bun with Textured Hair Layers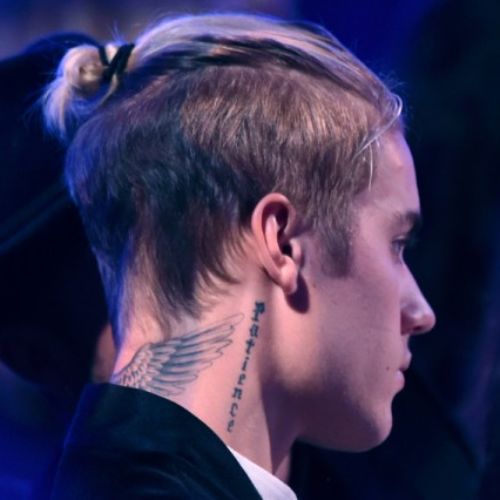 First, check out the cool Angel Wings Tattoo on his neck's back and then focus on the Justin Bieber Haircut. No Fades but side part has a short hairstyle and the top has cool high textured layers, slicked with a little man bun.
#18. Justin Bieber Blonde Hair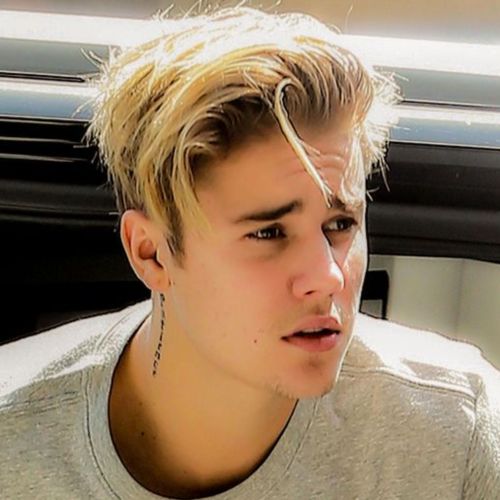 The pose of Justin Bieber is not good to show this hairstyle but this is an Awesome Modern Justin Bieber hairstyle, How to make this hairstyle? What is this hairstyle name?. So this is a Medium Length Blonde Highlighted One Side Quiff hairstyle and if you want to make the same hairstyle like that Grow medium length hair. Get a Highlighted Blonde minimum 1/4 hair and left some black hair. Use only high-quality men's hair product to make a hairstyle like that.
#19. Best Teen Boy Hairstyle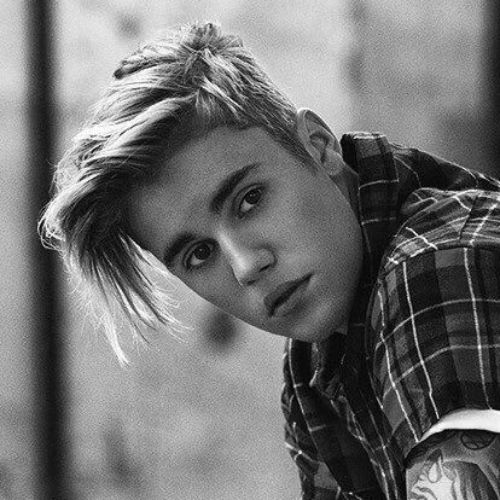 For Teen Boys we also have other cool Teen Boy Haircuts in this website, but this one is special. Because this is Justin Bieber Haircut for Teens, you can make this hairstyle with your long length hair and get a modern teen style.
#20. Messy Hairstyle Cute Hairstyle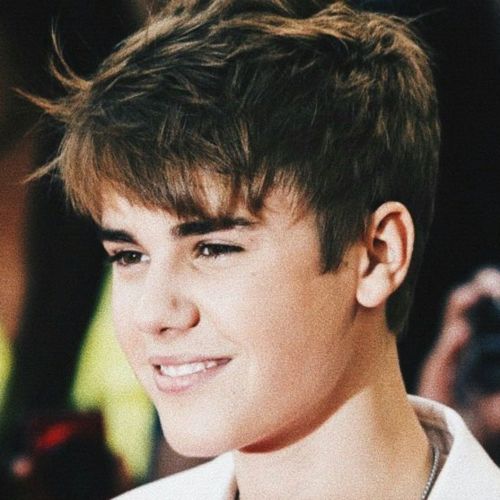 This is not an Official Man Hairstyle but for teen boys, it's cool to make for looking cute and good for students.
#21. High Textured Long Sweep Back Hair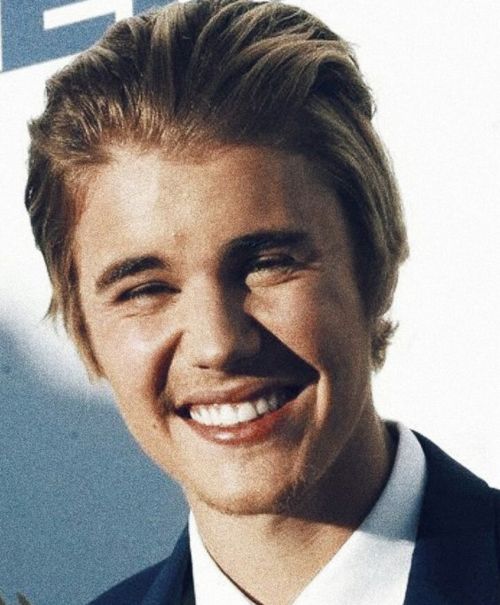 This hairstyle is not looking so cool but some people love to make this type of hairstyle, and mostly some American Mens. So make a Hairstyle like this one you just need to grow your hair long and not so carefully, then it will be a hairstyle like this Justin Bieber Hairstyle.
#22. Spiky Messy Rough Hair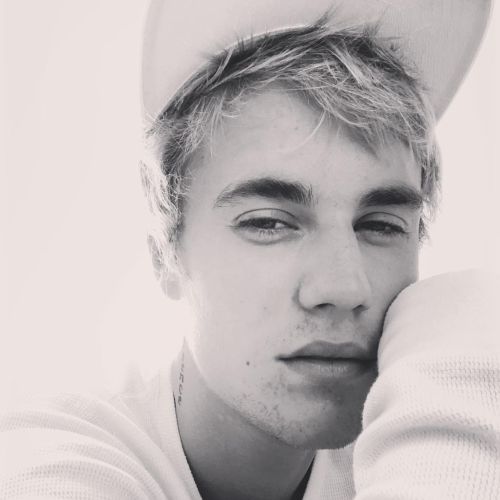 Spiky Hairstyle is a Very Popular Men's Hairstyle in the World, just like that there are lots of spiky hairstyles to have a New Modern Look. This is a popular picture of Justin Bieber on Instagram, and it's not so old.
#23. Creamy Highlighted Textured Layers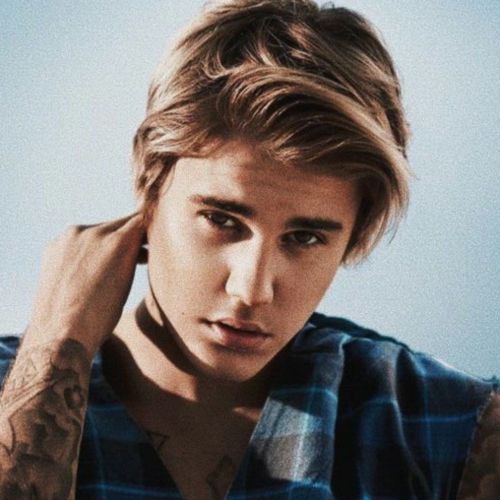 The Part of Growing long hair and waiting for a Long Hairstyle with this Highlighted Blonde hairstyle and creamy layers.
#24. Justin Bieber Back Tattoo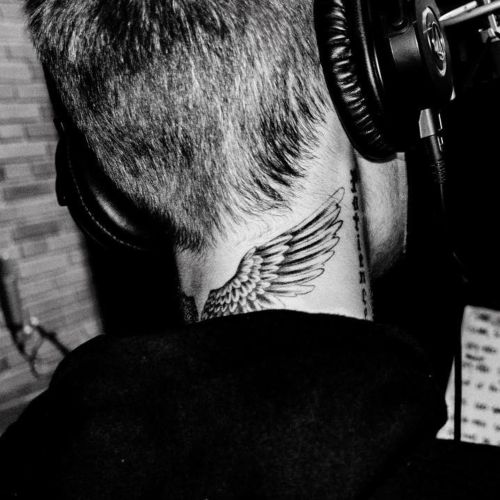 Why I put this picture on this Justin Bieber Hairstyle List because all pictures are about his hairstyle nobody wants to see his back and his tattoo. If you really wanna make a hairstyle like Justin Bieber Haircut so why don't you try to make tattoo like him?.